Device Labels
You can tag your devices with as many labels as you need. Labels are key-value pairs that help you associate configuration parameters with a group of devices or a particular device.
Make sure that the keys of all the labels of a device are unique.
To add a new label to a device, select the device from the DEVICES panel on the left navigation bar.
On the Details tab, find for the LABELS section.
Enter the key of the label to the left of the :
In this case, the key is country
Enter the value of the label to the right of :
In this case, the value is Japan
Click Add label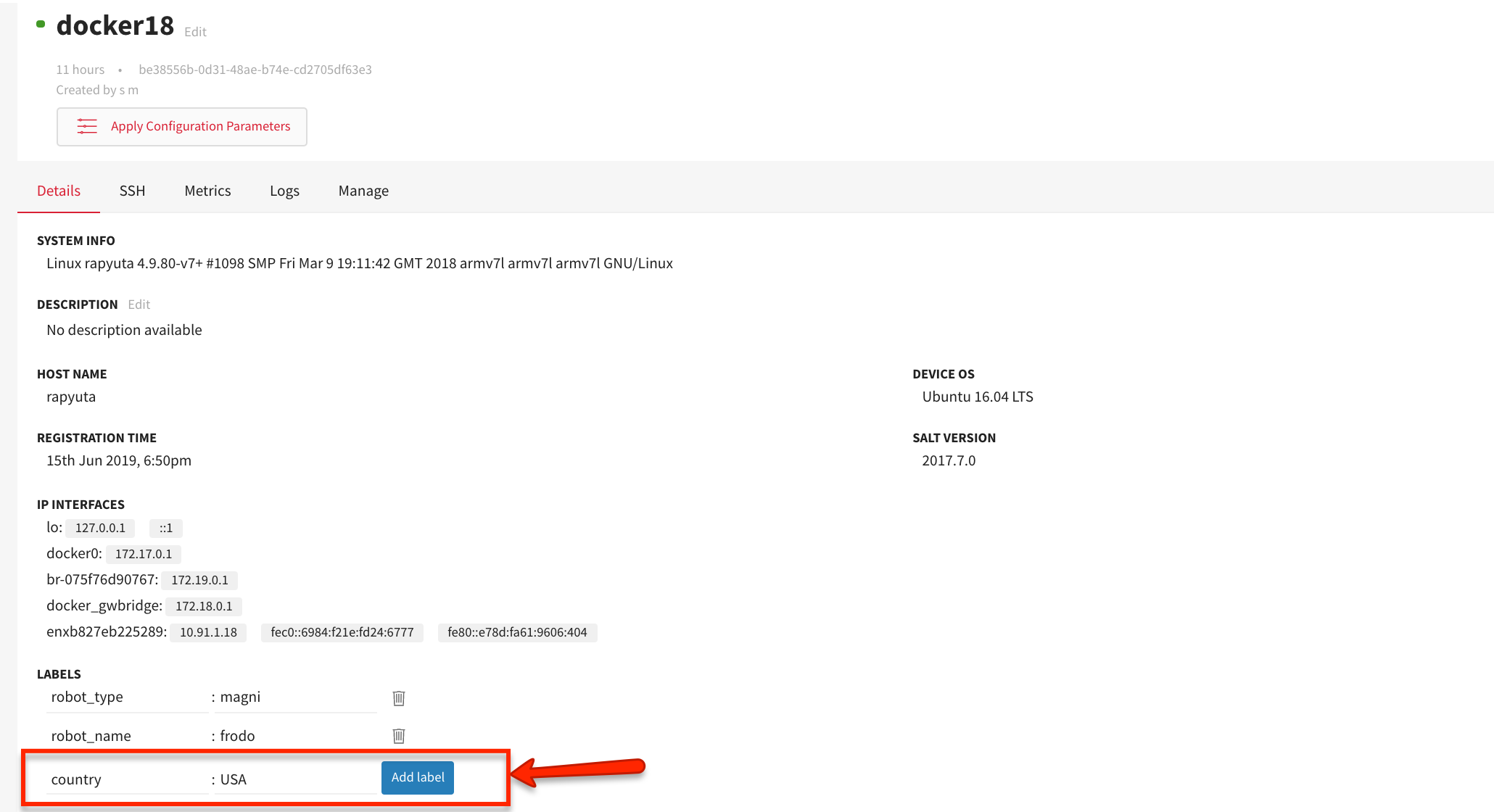 You can modify existing labels by changing their keys or/and values and clicking Save.
You can delete a label by clicking on the delete icon.